STAINLESS STEEL PIPE SUPPLIERS,FITTINGS,FLANGES SUPPLIER,MANUFACTURER
China Stainless Steel Pipe Suppliers And Manufacturers
Stainless Steel Pipes, Fittings, Flanges
Stainless Steel Pipe Suppliers New Products
Duplex Stainless Steel Pipe Suppliers Featured Products
What's New - Check our latest & greatest stainless steel pipes, fittings, flanges products here.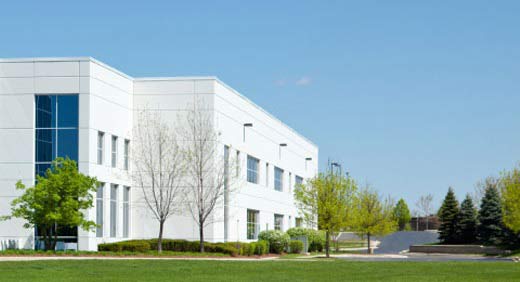 New Duplex Stainless Steel Tube, Pipe Fitting, Flange Products
Stainless Steel Pipe Suppliers show you Duplex stainless steel seamless pipe, welded pipe, pipe fittings, flanges… Kcm Special Steel Co., Ltd – one of the largest stainless steel pipe suppliers offers so many options to outfit the stainless steel products of your dreams. Whether a quick update or a complete overhaul, your stainless steel pipe suppliers deserve the best quality, performance and efficiency – and kcm special steel delivers just that. Be sure to check the kcm special steel website regularly for our latest releases of beautifully crafted products.
Contact Stainless Steel Pipe Suppliers
Kcm Special Steel Co., Ltd we are Manufacturer of Duplex Stainless Steel Pipe Suppliers and tube and fittings ( elbow, tee, reducer, cap, cross, flanges ) in china wenzhou city, located in yongzhong town where is 5 minutes to the airport, 25 minutes to the fast train station.
Business lined products of Stainless Steel Pipe Suppliers & Duplex Stainless Steel Pipes.
1. Material: 201, 202, 301, 304, 304L, 310S, 316, 316L, 316Ti, 317, 317L, 321, 347, 904L, Duplex SS, UNS S31803 /2205, UNS S32304 / 2304, UNS S32750/2507, UNS S32760 MONEL400, INCONEL600, INCOLOY800, ALLOY20, ALLOY28, NICKEL ALLOY. Welded seamless pipe supplier & manufacturer
2. Product specification: OD 2 – 1600mm * WT 0.8- 60 mm Square & rectangular.
3. Executive standard: ASTM A312M, ASTM A269, ASTM A213, ASTM A790, ASTAM A789, ASTM A815, ANSI B16.9, ANSI B16.28, ANSI B16.11, JIS B2311, JIS B2312, JIS B2313, DIN2605, DIN2606, DIN2615, ASTM A511, ASTM A554, JIS G3463, JIS 3446, JIS 3448, JIS 3459, DIN 17456, DIN 17458, DIN 2462, GB 14975, GB 14976, GB 13296
Enterprise development strategy Kcm Special Steel is committed to internationalization, technology, specialized in duplex & stainless steel industry, continue to seek a breakthrough, is committed to providing global customers to provide first-class products and services at the same time, also in the economic development in the wave of positive transformation, sustainable development.
We also have large quantity of ready stock stainless steel pipes, duplex stainless steel pipes , it can support your urgent project.
contact: Mr. Bob Lee email: kcmspecialsteel@outlook.com skype: bobo.lee2 whatsapp: + 86 – 13758498349
Welcome to Duplex Stainless Steel Pipes
You might have come across a number of duplex stainless steel manufacturers until today. The market has many duplexstainless steel pipe suppliers and it is natural to feel confused because of such large selection. But finding the best duplexstainless steel seamless pipe is a hefty task.
That is why we entered the market. Being a duplexstainless steel supplier China based, we focus on providing pristine quality accompanied by durability and exceptional customer service. Our seamless steel pipe will not disappoint you in any regard.
When a service provider or a product manufacturer fails to provide its customer with a good experience, it damages both ends of the transaction. We believe in this fact and so we strive to provide only the best. A stainless steel pipe plays vital roles in all kinds of buildings and structures. They also perform important tasks in machines. Thus, as duplexstainless steel pipe manufactures or creators of duplexstainless steel pipe China based, we ensure that the pipe does not fall behind in any aspect.
You can see numerous duplexstainless steel pipe suppliers offering duplexstainless steel tubing and duplexstainless steel pipe fittings, but we are certain that you will not find one matching our quality. In case, any issue arises, you can contact us to get in touch. Our customer support is always there to help you. We are not only duplexstainless steel suppliers but we are also a service provider. We value the feedback of our consumers. You can check our vast range of products.
Duplex stainless steel pipehas became increasingly popular in recent years due to their exceptional strength and resistance to corrosion. These pipes are created from an alloy of austenitic and ferritic stainless steel, giving them the best of both worlds in terms of performance. As a result, they are used in a variety of industries, including the chemical, petrochemical, and oil and gas industries.
Duplex stainless steel is a type of stainless steel that contains two phases, austenite, and ferrite. Austenite phases contain higher levels of nickel and chromium, which improves their corrosion resistance, while ferrite phases are known for their strength. This combination of properties makes duplex stainless steel pipes ideal for use in harsh and corrosive environments.
One of the main advantages of duplex stainless steel pipes is their high strength-to-weight ratio. This makes them an attractive option in situations where high levels of pressure or extreme temperatures are expected.